Welcome to Our Bariatric Medical Weight Loss Center
About Oksana Aron, MD
Internist and Bariatric Physician
Each patient works with Dr. Aron to create a health plan that takes into consideration individual needs. Unlike commercial programs, Dr. Aron's treatment plans are comprehensive, and intervene on the social, genetic, physical, work and emotional factors that may negatively influence healthy life style choices.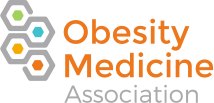 Dr. Aron is a medical doctor and member of the Obesity Medicine Association (formerly named the American Society of Bariatric Physicians).
Safe Medical Weight Loss Programs
About WeightLossNYC™
Dr. Aron is the Physician-Founder of WeightLossNYC™ Medical Weight Loss Center, located in Bay Ridge, Brooklyn. We provide specialized and medically supervised weight loss plans. We emphasize a holistic, multi-faceted approach, focusing beyond diet in supporting the whole person.
Each patient is treated with individualized care by receiving a customized weight loss program that includes a unique diet program, in addition to an individualized exercise plan, personal counseling, and coaching support.
The focus of our work with you is to allow you to reach your goal of sustaining a healthy weight and lifestyle.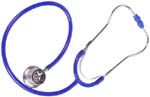 We speak English, Spanish, Russian.
Hablamos Español, Inglés, Ruso.
Мы говорим на русском, английском, и испанском.