About Mobile Application
Weight Loss Assistant, Free Mobile Application
WeightLossNYC™ website exclusive
Research Food Nutritional and Caloric Information
Email Food Results to yourself or friends
Access entire FDA food database on your device
Download Instructions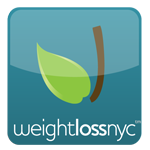 Visit download page with your mobile device to install app directly "over-the-air" (OTA)
Please read and agree to terms of use. Enjoy our program and be sure to let us know how you like it.
Usage Instructions:
Find Nutritional Information on Popular Food Items
Launch Application, scroll to "Food Name"
Type in a keyword such as egg, bread, salmon, etc.
Press "Search" button - results list will appear with name, portion size and calories. (note: Data or WIFI connection needed.)
Scroll and click on the item of interest, a detailed screen for that item will appear with more complete nutritional details.
Click your blackberry back key to start a new search, or continue below to save results
Browse portion and calorie results.
Scroll down and click on any item for more food item details.
Click back arrow to view another item, or again to start a new search.
---
Email results screen to yourself or to a friend
From Food details screen (step 4 above) click your blackberry menu key (key with 7 dots)
Select "Mail Details" to open a new email message edit window with screen contents.
Fill out and send to yourself or a friend
Didn't Find What You Wanted?
We've tried to keep the database simple for faster searches and easier reference. If you feel we missed something we'd be glad to add additional records to our system. Just click your blackberry key from the program's main screen and choose "Give Feedback". Send us an email with your comments. Thanks for using our program.
Calculate Your Health Risk
Help yourself determine weight loss goals and aim for your best health condition. Educate your friends and loved ones on what their target weight should be and support each other in staying fit.
From application's main screen, scroll down to "Calculate Your Health Risk"
Enter in your weight in pounds, height in feet and inches.
Click Calculate for instant result of your obesity health risk.
Have More Questions or Concerns About Your Health?
Contact the office at 718-491-5525 to make and appointment to discuss your personal situation with the doctor.
Call for Your First Appointment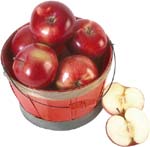 Medical Weight Loss Program with Dr. Aron
Phone: 718-491-5525
Address: New York Medical Weight Loss Center,
7032 4th Avenue, Brooklyn NY 11209
Call Now to Schedule Appointment
Start Losing Weight, Today, at Weight Loss NYC