Weight Loss Testimonials
Below are statements posted by our patients online or in correspondence with our office.
Weight Loss Patient Reviews
Read patient reviews. Everyone has their own unique experience, individual results vary.
Before-After Photos
Share your success with us and the world!
Jaime
:
Jaime's success story
Jaime struggled with her weight since childhood and tried so many crash diets and popular commercial weight loss programs. She found Dr Aron's WeightLossNYC™ to be a solid program for sustainable and maintainable weight loss. Individual results vary.
View more weight loss patient videos.
Great place to lose weight. Quick results in short period of time. I lost 20 pounds in just 3 months. What could be better! Very happy with doctor and her approach. Thank you

obgyn

I really feel these people care. I don't like being a part of some big group of whining people, I just want results. I am glad to find WeightLossNYC and am making progress on my new diet plan

nygirl54

Excellent weight loss program. Doctor Aron is the BEST! Amazing kind and helpful Doctor Aron

Queens, NY

Dr. Aron, Fantastic job! Good for the whole family. Keep up the great work!

Harry Gluck

I started Dr. Aron's program on Tuesday June 7th at 194 lbs. It is now Friday June 10th and I weight 189. 5 lbs in 3 days. I will keep you updated.

lifeinthefatlane

If you are not happy with your visit, Dr Aron kindly does her best to fix the situation.

brooklyngal

dr aron is very compassionate and chill. i love that she's serious about weight loss. i read a lot of reviews and i agree she is the best dr in new york

Jana H

There aren't enough words for me to even begin to explain how amazing Dr. Aron is! To begin with, her office is immaculate, her staff is super friendly and the doctor is always sweet, helpful and can be reached easily should you have any problems. Dr. Aron has truly saved my life and I thank G-d every day that I found her. Her program is highly recommended! Stick to what she tells you and you will do amazing. Thank you so much for everything Dr. Aron!

Stephanie S

Hopeful again. Dr. Aron provided me with the service that I was hoping for. She was very well informed and answered all my questions about medication, diet and exercise. I have had trouble with my weight for a long time but Dr, Aron's weight loss program seems easy to do and from reading her other posts, I am looking forward to my weight loss. She has given me hope again.

Gwen G., Brooklyn, New York

I went to this weight loss center in desperate need for help. I was able to schedule an appointment immediately and they were very flexible. I love how in depth Dr. Aron was yet quick. It was very convenient and I didnt have to spend hours waiting. I was in and out within an hour. I am so thankful for Dr. Aron and her staff. I am excited about my weight loss journey!

mabglitter

Many Thanks! I'd like to thank Dr. Aron for her top level professionalism and knowledge in her field. I've been seeing Dr. Aron on a regular basis and she helped me a lot to achieve my goals in weight management as well as improve my health. I highly recommend her!

Elena V., Morganville NJ

We are very happy with our results! my roommate and I have been workout buddies for years but she couldn't believe how quickly and easily I was able to lose weight. where exercise failed us, Dr Aron found the cure! My roommate is starting her weight loss program with Dr Aron next week!

Lentil, Long Island, NY

I lost 40 pounds on this program. It was really easy to do. I didn't have to go for long meetings or counseling. Diet was easy to follow. I was taking appetite suppressants and they worked well. Dr. Aron was pleasant & staff easygoing. Easy to find on 4th ave.

Mr Hudson

The best weight loss program and professional care — amazing results. I have tried many and different ways to lose weight and they was always without any success until I begin the weight loss program from MD Oksana Aron Amazing, with the diet program and under her professional care I lost 12 lbs for my first two weeks. I highly recommend Doctor Aron to be your weight loss specialist.

coolbg

Weight loss: Dr Aron was amazing and very kind and patient. I was very anxious about trying a medical weight loss program but she was very understanding and supportive. i was able to lose 30 lbs in the past few months with no troubles except now all my belts and pants are too big! everyone at work can't believe it. I am a new person because of her amazing work.

Manhattan, NYC

A True Life Saver. There aren't enough words for me to even begin to explain how amazing Dr. Aron is. To begin with, her office is immaculate, her staff is super friendly and the doctor is always sweet, helpful and can be reached easily should you have any problems. Dr. Aron has truly saved my life and I thank G-d every day that I found her. Her program is highly recommended. Stick to what she tells you and you will do amazing. Thank you so much for everything Dr. Aron.

Stephanie

Dr. Aron provided me with the service that I was hoping for. She was very well informed and answered all my questions about medication, diet and exercise. I have had trouble with my weight for a long time but Dr, Aron's weightloss plan seems easy to do and from reading her other posts, I am looking forward to my weightloss. She has given me hope again.

gwengg

I come here from the Bronx because i heard about it from their program. it is such a great find to meet Dr Aron and her office staff are all great. I've lost 20 lbs so far, I hope to lose 30 more soon.

emjane

I've been blessed to find Dr Aron's weightlossnyc. i've learned to loosen up my attitude, not my waistline! lol. Seriously, i've lost about 30 pounds already and eating so much better now, friends have been amazed. you must go to know!

fatgirlnyc

I found Dr. Aron online. My first impression of her was that she was very busy, but during my consultation she took the time to listen to all of my concerns. At the end she had the courtesy to insist on knowing if there was anything else I wanted to ask? Her personnel is extremely friendly. They all work together to ensure you leave satisfied, and I did and still do, every visit.

Nicole Manners

I have tried many weight loss programs that did not work for me. I did nutri system, jenny craig; weight watchers etc but because I had so much cravings they did not work for me. With Medical Weight Loss Ctr, I have no cravings and am medically supervised all the way. Weight just seem to be melting away.

coy

Thank you, Dr Aron for making it possible for virtual visits.  It is very helpful for me to know you are available with advice, knowledge and caring during these unbelievably terrible times.  Your uplifting email reminders are also very helpful to me and really keep me in track.

Patient Feedback

I have tried many and different ways to lose weight and they was always without any success until I begin the weight loss program from MD Oksana Aron Amazing. With the diet plan and under her professional care I lost 12 lbs my first two weeks. I highly recommend Doctor Aron to be your weight loss specialist

coolbg

Great experience, great doctor! Wonderful and comfortable practice that really helps you and counsels you on how to lose weight in a correct way. I definitely recommend the Doctor as things have really worked well for me.

C Moreno

I didn't know how a medical weight loss plan would work, but it was really easy and Dr Aron very easy going and sincere. I felt all the people who worked there were really kind and are genuinely caring about my health and weight. I lost 20 lbs really easily and still keeping up with myself after a year.

Juliet NYC

When I first went to Brooklyn weight loss center, I needed to figure out why I got to be as big as I got-240 lbs. We did get to the root of the problem and I have now lost over 90 lbs in a little over five months. It was not because I liked to eat and not exercise. There are many DIETS out there but most of them are a temporary solution. Surgery and health shakes can help but, it will only be successful if you learn how to eat in a healthy way. You do that by gaining knowledge about health and nutrition. Dr Aron has taught me those very important lessons.

Manhattan NY

I started Dr. Aron's weight loss program in Feb. 2011, at 206 lbs. I continued with the program until June 2011, weighing 167 lbs. This program taught me what to eat and how to eat. In the beginning, I didn't even go to the gym or any workout, but yet, I was still losing the weight. When I started the gym, I lost more pounds in a week than before. Dr. Aron does not ignore your health. She puts health first before starting anyone on her program. Each person is assessed and given their own individual weight loss guide. I recently returned to Dr. Aron's office and to my surprise, I weighed 166 lbs. Keeping up with my weight has become so easy knowing that I have the best teamate to help me through. Trust me, Dr. Aron will become your best friend as well as that scale! I am now 162 and still going.

nynurse

Dr. Aron was great! She was soft spoken and very caring. She didn't treat me like a dollar amount or make me feel like I'm some lazy woman who sits around all day eating and just getting fat. She addressed my addiction to food in a very professional, empathetic manner. I weighed 279 pounds at my first visit. She was very supportive and I am so grateful for the care I received. I no longer suffer with back or knee pain. I am no longer tired. Weight loss center got me the results I was looking for without surgery.

NM

Finally, A Solution! I've been a vegetarian for over 20 years and always struggled with keeping my weight consistent. After having my gall bladder removed, it was even more difficult to control. In 9 months, my size went from an 18/20 to a 5/6, and I'm still losing weight. Dr. Aron is very supportive and teaches you a new way to approach dieting. There are no products to buy, frozen foods to eat, or ridiculous gimmicks. I've never looked healthier during a weight loss program and I'm confident that what I learned during this program can translate to "real life" once I'm at my goal weight. If you are serious about finally finding a solution, Dr. Aron can help. In addition, follow-up appointments are flexible and quick, so you can work with any changing schedule.

E.B

i was amazed! i was so skeptical when i first thought of trying out medical weight loss but dr aron was very understanding and patient with me, and didn't push or expect me to do anything i didn't want to do. soon i started to see results and became more confident/trusting of the plan and i lost over 30 lbs in just a couple months! i can't believe it. my friends, family and coworkers are blown away! i feel and look great, and i can fit into many of my old favorite clothes i still had, and am punching new belt holes in all my belts! Wow!

chaicon

I lost 30 lbs so easily. Dr Aron is a fantastic doctor. I never even heard of medical weight loss until I started seeing her. Then one day I asked about it and she gave me some options. I was skeptical at first having tried so many other diet and exercise programs. But she was so understanding and patient with me, I didn't feel judged or criticized, and now I am losing weight for real! and I can't believe how good I look and FEEL. I have so much more energy and agility. My friends and coworkers are amazed too. She's a miracle worker!

Weight Lost, Mineola NY

Words cant describe Dr Aron. The program is amazing. If you stick to the program and do what Doctor Aron tells you to do then you are guaranteed to lose weight. The place is immaculate. The staff is very friendly and helpful. If i had only heard about Dr Aron sooner. This program is worth every penny. A great thing about Dr Aron is she takes time to talk to you on how you are doing and is an internal medicine doctor. I'd [tried many other supplements] and otc diet pills but with the program that Dr Aron puts you on you do the work. Great doctor, great staff, outstanding program.

pim4life

I waited too long to try this. I was amazed! I was so skeptical when I first thought of trying out medical weight loss but Dr Aron was very understanding and patient with me, and didn't push or expect me to do anything I didn't want to do. Soon I started to see results and became more confident/trusting of the program and I lost over 30 lbs in just a couple months! I can't believe it. my friends, family and coworkers are blown away! i feel and look great, and I can fit into many of my old favorite clothes I still had, and am punching new belt holes in all my belts! wow!

Khorma, Staten Island, NY

I tried EVERYTHING and this medical weight loss program was the only thing that worked for me. I lost over 20 pounds on the program. After a while you really do stop craving carbs and you feel so much lighter like a detox. I think the program teaches you portion control so when you do go back to eating carbs you will do it in moderation. Office is clean and staff is very nice. Doctor was very pleasant, I felt comfortable talking to a woman doctor. Not much else to say about this place, but I'd send other people here.

thisisme

Dr. Aron is not only a regular doctor but she also assists with weight loss. People are skeptical when they hear about this. I know because I was one of those people but I can honestly say that after my first visit, I had a whole new opinion. Dr. Aron not only gives you the tools you need to help you lose weight but she also helps you see that if you just believe in yourself, the way she believes in you, that you can and will do it. She is there for you and lets you know that you are not going through this alone. Everyone struggles with trying to lose weight but it's a struggle that you can and will beat with her help! We love Dr. Aron!

roca12

When I scheduled my first appointment with Dr Aron I weighed 170 pounds and was very unhappy. That was the day I made an honest commitment to do the program. Having tried every diet out there including diet pills, starvation, living at the gym, and taking laxatives and suppositories, I was frustrated and tired. In 3½ months I was able to shed 42 pounds and go from size 11/12 to size 4! I have so much energy . I'm always smiling and people that haven't seen me in a while can't believe it's me. I'm so happy! I'm loving my new life! I recommend Dr. Aron weight loss program to anyone who is not satisfied with they weight. It's an extremely easy program to follow. If I could do it, trust me, anybody can do it!

O.C.

Thank You So Much Dr. Aron. I reached one of the lowest points that I have ever reached before. I felt hopeless and I was about to give up. Then I came across Dr. Aron and I thought I would give it one last chance. All I can say is that Dr. Aron was the answer to my prayers. She has made such a huge impact on my life and she helped me to feel hopeful again. With her help, I know that this is not a battle that I need to fight on my own and that is the best feeling in the world. Dr. Aron and her staff are wonderful. She conducts herself with the utmost professionalism, care and concern. I highly recommend Dr. Aron. Thank you so much Doctor — you truly are a life saver.

Steph S., Brooklyn NY

The WeightLoss NYC is truly wonderful. Dr. Aron guides you through the process of understanding the food you eat can work for you and not against you. Dr. Aron prepares you for life living, when you have long completed the program. Since going to Dr. Aron at WeightLossNYC, I have learned how to count calories and pay very close attention to fat, carbohydrates and protein in my diet. I find that I am not missing a thing when it comes to good food, I just eat healthier. I am very grateful for this experience and to finally learn how to maintain my weight for many many years to come.

Glenda Williams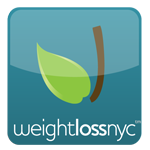 WeightLossNYC™ 4.93 stars, based on 317 online reviews
Address: 7032 4th Avenue, New York, NY 11209
Call for your first appointment:
718-491-5525