BlackBerry Download
Terms of Use:
Please Read and Approve Before Downloading
This application is being provided free as a courtesy to all end users, but remains the intellectual property of WeightLossNYC.com. You may NOT host, sell, distribute or otherwise manipulate this application software nor represent as your own.
Please do not hotlink OTA link nor host our program on other sites.
For best management of future updates we welcome you to link to our BlackBerry® Weight Loss Assistant "About" page.
You are free to use on any device you wish, however given the myriad of devices and configurations we cannot assume liability for any problems that may occur as a result of your use of this application.
This program provides nutritional data as is publicly available from various sources. We hope it is useful to you though cannot be used as a substitute for informed medical diet regiment. Please use your good judgement and communicate with the doctor regarding your food intake.
You agree to have fun using this program and hopefully find it useful in your daily routine!
Privacy Policy
Your use of this service is anonymous and will always remain so. Trend data from database searches may be used periodically to improve the quality of search results and future editions of the software.
You are welcome to provide feedback via the application to us regarding your experience of the tool and any suggestions. Should you email us your email will only be used for receiving your comments and will NOT be used or stored for any other purposes! Conversely, please do not use this application to email regarding medical advice - please call the office and make an appointment.
See program instructions on how to send us application feedback.
By clicking link I agree I have read the above sections and agree to the terms of use.
Problems downloading? Please send email to bb [at] weightlossnyc.com
Call for Your First Appointment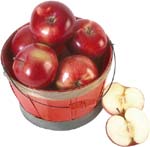 Contact Information
Phone: 718-491-5525
Address: WeightLossNYC™,
7032 4th Avenue, Brooklyn NY 11209
Start Losing Weight, Today, at Weight Loss NYC