About Oksana Aron, MD
Internist and Bariatric Physician
Specialist in Medical Weight Loss
Each patient works with Dr. Aron in a weight loss program that aspects of each individual. Unlike commercial programs, Dr. Aron's treatment methods are comprehensive, clinically proven, and multiple factors that may negatively influence healthy life style choices.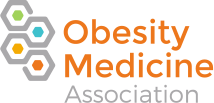 Dr. Aron is a medical doctor and member of the Obesity Medicine Association (formerly named the American Society of Bariatric Physicians).
Dr. Aron has been practicing medicine as an physician since 1989. She received her license to practice in NY, and became a diplomat in internal medicine in 2000. Shortly after she received her speciality in Baratric Medicine, and is a medical doctor (MD) with significant experience in the area of weight loss.
Achieving and maintaining even a modest amount of weight loss can reduce the severity of illnesses associated with obesity. Get healthy with Dr Aron's expert guidance at WeightLossNYC™. pic.twitter.com/wDwNKy8YAt

— Oksana Aron, MD (@WeightLossNYC) August 26, 2020
Fast Medical Weight Loss Programs
About WeightLossNYC™
Dr. Aron is the Physician-Founder of WeightLossNYC™ Medical Weight Loss Center, located in Bay Ridge, Brooklyn. We provide specialized and medically supervised weight loss programs. We emphasize a holistic, multi-faceted approach, using structures to address the whole person.
Each patient receives individual care beginning with a comprehensive evaluation and diagnosis. Dr. Aron then addresses the necessary aspects to achieve the best results for each patient.
The focus of our work with you is to allow you to reach your goal of sustaining a healthy weight and lifestyle.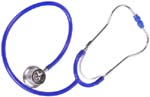 We speak English, Spanish, Russian.
Hablamos Español, Inglés, Ruso.
Мы говорим на русском, английском, и испанском.