Prescription Weight Loss FAQ
Answers
If you are struggling to lose weight and believe you can use the extra support provided by appetite suppressant medications and if they are appropriate for you medically you may choose to take them, but you are not obligated to take them. It is a very personal and individualized decision which should be discussed with the physician. Generally speaking, weight loss medications have great efficacy. There is no "magic bullet" for weight loss. Medication is a "tool" to assist in the weight loss process. In our practice, medications are prescribed only in conjunction with following a sensible calorie controlled nutritional diet. Taking medication while eating sensibly will greatly enhance the efficacy of the medication. They are many different medications to assist with the process, just as there are many different tools in a toolbox. You need to find the right tool for the right job. We'd have to evaluate you to see what medication would be most appropriate for you and you will be carefully screened for any contraindications.
Through our comprehensive program, many individuals have lost well in excess of 20% of their initial body weight using a combination of appetite suppressants and a Low Calorie Diet, while eating just regular grocery store foods prepared at home or by dining out.
Yes. All the medications that we dispense to patents are FDA (government) approved and fully endorsed by the American Society of Bariatric Physicians and the American Board of Bariatric Medicine. Moreover we use the top of the line, products, vitamins, and supplements. Our medication is a 100% pharmaceutical grade.
Schedule an appointment with Dr Aron, weight loss physician. The doctor usually base her decision based on your weight and height, medical history, family history, and your lifestyle. If further workup is required doctor will discuss details with you prior to performing any tests on you or starting you on any medications.
Several safe and effective prescription medicines and natural supplements can be used to suppress hunger and add support to your diet and lifestyle. Appetite suppressants do work, and can be very useful in kick-starting your weight loss. They also increase your metabolism, and your energy level. Prescription medications, for example, have been shown to increase weight loss by 50-100%.
The use of certain vitamins as catalysts involved with fat metabolism is an important part of our program.
Your physical examination and blood studies will reveal much of the information your physician will need in prescribing for your weight problem. Your progress will be watched carefully and re-evaluated by your physician in future appointments.
We use many different medications, including Phentermine, Phendimetrazine, and Diethylpropion. Adipex, Bontril, Ionamine, Tenuate (see table)
No. We do not use the medication combination known as Phen/Fen.
Fenfluramine (also known as Pondimin) and Dexfenfluramine (Redux) are two different medications that were used by some doctors in the past for the treatment obesity. The Food and Drug Administration (FDA) banned their use in 1997.
Dr. Aron offers a range of choices, some include medication and others do not. We'll design a program with your wishes in mind that will enhance your success. We also can provide you with natural appetite suppressants if it is necessary.
No. The use of appetite suppressant medications to treat obesity should be combined with physical activity and improved diet to lose and maintain weight successfully over the long term.
Dr. Aron will look at a number of factors to determine if you are a good candidate for prescription appetite suppressant medication treatment of obesity. She will determine how overweight you are and where your body fat is distributed. If you have been unable to lose weight or maintain weight loss with non-drug treatment, she may recommend that you use prescription appetite suppressant medications.
Dr. Aron also will:
Take a careful medical history and perform a physical examination.
Look at your personal weight history.
Ask whether you have relatives with illnesses related to overweight, such as non insulin-dependent diabetes mellitus (NIDDM) or heart disease.
Discuss the methods you have used to lose weight in the past.
Evaluate your risk for obesity-related health problems by measuring your blood pressure and doing blood tests.
It is important that you notify Dr. Aron if you have any of the following conditions or circumstances apply to you:
Pregnancy or breast-feeding.
History of drug or alcohol abuse.
History of an eating disorder.
History of depression or manic depressive disorder.
Use of monoamine oxidase (MAO) inhibitors or antidepressant medications.
Glaucoma.
Diabetes.
Heart disease or heart condition, such as an irregular heartbeat.
High blood pressure.
Planning on surgery that requires general anesthesia.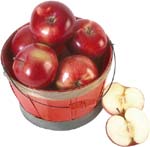 Call for Your First Appointment Today
Contact Doctor Aron
Phone: 718-491-5525
Address: New York Medical Weight Loss Center, 7032 4th Avenue, Brooklyn NY 11209
Start Losing Weight, Today, at Weight Loss NYC