Patient Information Center
Prepare for your visit
New Patient Form
New Patient Form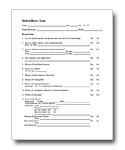 New Weight Loss Form
By scheduling your appointment with us, you have taken the most important first step. If you have a printer, here is the perfect way to save time on your first visit.
Using a PDF Reader, print out and fill out the new patient information form:
Bring the above form with you on your first scheduled appointment. If you do not have a scheduled appointment, please call the clinic and schedule your appointment today.
Thank you for choosing WeightLossNYC™, you will love the new you.
---

Follow-Up Forms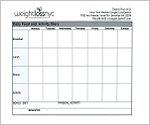 Food Diary
Misplaced your food diary or want to update your personal weight loss reasons? Here they are, or you can always ask for a new copy on your next visit.
Motivation is an important ingredient
Remember the reasons you want to lose weight. You can always update your list and bring in on a future visit. Keep a copy for yourself where you'll most likely read it again when you need it most.
YOUR Reasons
"Why I Want to Reach My Goal Weight"
Before writing your reasons down, give them some thought. It is important that these reasons be true personal goals and desires. They should not be generalizations or what you think would please others because they will be used as your "personal motivator."
Take a few moments from time to time each day to thoughtfully read through this list. This is called mental programming. The original of your reasons list is retained in your medical file. You are encouraged to carry a copy with you to read at all times.
More information about personal Weight Loss Motivation
Read what others have said about successful weight loss with our help.
Free Online Weight Loss Tools
Please feel free to use our free online patient tools available to you right here on WeightLossNYC.com, including our online calorie calculator and nutritional info database, obesity risk calculator, and BlackBerry® "Weight Loss Assistant" app — all free.
Office Contact Information
Address: New York Medical Weight Loss Center, 7032 4th Avenue, Brooklyn NY 11209
Phone: 718-491-5525