Weight Loss Nutritional Supplements
Healthy Weight Loss Diet Plans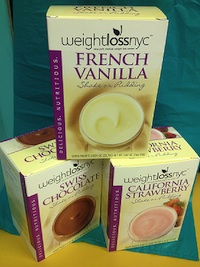 Maintaining proper nutrition during reduced calorie diets is essential for your health and well-being as well as dietary success. We offer a variety of nutritional items for you to supplement your meals as you wish. Ask the weight loss team on your nextappointment or simply stop in during office hours for more information.
You can read more about ourweight loss program, prescriptionappetite suppressants, or schedule an appointment with theweight loss doctor.
You do not have to be apatient to purchase these or any of our nutritional supplements or meal replacement products. Please note these nutritional products are not a substitute for our medical weight loss program but are offered as supplemental aids to maintaining proper health and vitality.
Multi-vitamin/mineral formula with advanced antioxidants
We offer an advanced performance, multi-nutrient supplement providing exceptional broad-spectrum nutritional support. Utilizing some of the most highly recognized antioxidants, nutrients, and botanicals, our nutritional supplement enhances your diet with alpha lipoic acid, coenzyme Q10, and reduced glutathione, as well as standardized extracts of hawthorn, ginger, milk thistle and turmeric.
This formula also introduces forms of vitamins and minerals newly recognized for their bioavailability and potency, including: vitamin C as ascorbyl palmitate, and beta carotene from mixed carotenoids, as part of a well-balanced diet that is low in saturated fat and cholesterol, with added folic acid, vitamin B6 and vitamin B12.
Vitamin Supplement Ingredients
Six Vegetable Capsules contain:
mixed carotenoids
25,000 i.u.
providing:
beta carotene
15,000 mcg.
lutein‡†
850 mcg.
zeaxanthin††
170 mcg.
lycopene
425 mcg.
vitamin D3
800 i.u.
d-alpha tocopherol succinate (vitamin E)
400 i.u.
ascorbyl palmitate (fat soluble vitamin C)
100 mg.
pantothenic acid (calcium pantothenate) (B5)
400 mg.
niacinamide
100 mg.
thiamine HCl (B1)
100 mg.
inositol hexaniacinate (no-flush niacin)
90 mg.
riboflavin (B2)
50 mg.
riboflavin 5' phosphate (activated B2)
25 mg.
pyridoxine HCl (B6)
25 mg.
pyridoxal 5' phosphate (activated B6)
25 mg.
methylcobalamin (B12)
1,000 mcg.
folic acid
800 mcg.**
biotin
800 mcg.
calcium (citrate/malate)
300 mg.
magnesium (aspartate)
200 mg.
potassium (aspartate)
99 mg.
zinc (picolinate)
25 mg.
manganese (aspartate)
10 mg.
boron (glycinate)
2 mg.
copper (glycinate)
2 mg.
chromium (polynicotinate)
500 mcg.
selenium (selenomethionine)
200 mcg.
vanadium (aspartate)
200 mcg.
molybdenum (aspartate)
100 mcg.
alpha lipoic acid (thioctic acid)
100 mg.
hawthorn (Crataegus oxyacantha) extract
100 mg.
(standardized to contain 2% vitexins)
ginger (Zingiber officinale) extract
100 mg.
(standardized to contain 5% gingerols)
milk thistle (Silybum marianum) extract
100 mg.
(standardized to contain 80% silymarin)
turmeric (Curcuma longa) extract
200 mg.
(standardized to contain 97% curcuminoids)
reduced glutathione
50 mg.
coenzyme Q10 (ubiquinone)
50 mg.
**Provides the recommended dose for pregnant or lactating women.
4–6 capsules per day, in divided doses, with meals.
---
Always Maintain Healthy Eating Habits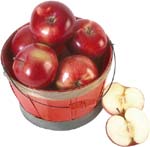 Contact Brooklyn Doctor Office
Phone: 718-491-5525
Address: 7032 4th Avenue, Brooklyn NYC 11209