Weight Loss You Can Afford
Answers
Our fees are competitive and cover the physician visit, materials, and your medication. You are not required to purchase any food to complete our program. Dr. Aron wants you to lose weight and keep it off while eating your own food in order to achieve long-term success. The cost of participating in a medically supervised weight loss program is comparable to the cost of weight loss programs that do not have a physician on site.
We don't require registration fees nor lifetime commitments, you pay on a per visit basis. We assume you are serious about the program from the moment you get your initial lab work completed. We understand that making lifestyle changes is challenging and we are committed to helping you accomplish your goals. We put a lot of time and effort into structuring the best program for you and take pride in your success. For some individuals, this may mean we ask that you demonstrate the same level of commitment.
Yes. All the lab testing is covered by your health insurance. Please bring your health insurance card and current photo ID so we can send all lab work to the laboratory which participates with your insurance.
The self-pay fee for the lab testing is $60. It includes all the necessary tests needed to start the program: health profile, complete metabolic profile, lipid and cholesterol measurements, and complete blood count (testing for anemia), testing for thyroid abnormalities and urine analysis.
You can bring the copy of the lab report to your first appointment with Dr Aron, or have your doctor fax your results to us.
We accept lab reports which are not older than 3 months old.
Fees paid for for weight management programs and consultations may be tax deductible as a medical expense
We are a fee-for-service facility and payment is expected at the time of your office visit. See next point for additional options:
Many patients use their "flex savings plans", a benefit offered through your employer to use pre-tax dollars to defray the cost of un-reimbursed medical expenses.
‡ We encourage you to talk to your accountant about the possibility of taking an itemized tax deduction for non-reimbursable expenses incurred by seeking medically supervised weight management. Fees paid for weight management programs and consultations are tax deductible as a medical expense.
Call for Your First Appointment
Contact Information
Phone: 718-491-5525
Address: New York Medical Weight Loss Center, 7032 4th Avenue, Brooklyn NY 11209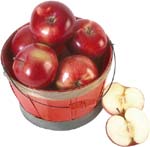 Start Losing Weight, Today, at Weight Loss NYC