Enjoy Real Foods
Losing weight doesn't mean starvation and suffering. Real weight loss requires that you maintain proper health and nutrition every day. Finding the proper balance of nutrition and calories is key to success. Include a medically proven diet plan as part of your way to weight loss success.
We've provided some suggestions for easy meals you can enjoy at home. You can discuss and review your meals with Dr Aron each visit.
Call now, and start losing weight fast with Dr. Aron today:
718-491-5525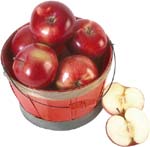 Lose Weight Fast
Follow Dr Aron's expert guidance and start her weight loss program today.
Start Losing Weight, Today, at Weight Loss NYC