Weight Loss Results
Patient Testimonials
The following are statements posted by our patients online or in correspondence with our office. Individual results vary.
Thank you for your kind words. —Dr. Aron
Marsha lost 56 pounds in 6 months
A family reunion photo was a wake-up call for Marsha. The person she saw in the photo was not how she saw herself. She took action immediately and started her program with Dr Aron. 6 months later speaking here to share her results. Individual results vary.
Fast Weight Loss: Cynthia lost 25% of her weight
Cynthia weighed 200 lbs, and lost 50 lbs in 5 months. She lost 25% of her weight! She lost weight safely and easily with Dr Aron at WeightLossNYC in Brooklyn, NY. Dr Aron provided her with a structured diet program that promotes faster weight loss, and supporting methods to achieve fast weight loss. Listen to Cynthia tell you in her own words her results. Individual results vary.
See more WeightLossNYC™ success stories on our youtube channel. Individual weight loss results vary.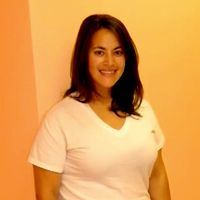 Dr. Aron Medical Weight Loss Center
Patient Reviews

Kind words from our patients:

A True Life Saver

"There aren't enough words for me to even begin to explain how amazing Dr. Aron is! To begin with, her office is immaculate, her staff is super friendly and the doctor is always sweet, helpful and can be reached easily should you have any problems. Dr. Aron has truly saved my life and I thank G-d every day that I found her. Her program is highly recommended! Stick to what she tells you and you will do amazing. Thank you so much for everything Dr. Aron!! " — Stephanie. Individual results vary.
Hopeful again

"Dr. Aron provided me with the service that I was hoping for. She was very well informed and answered all my questions about medication, diet and exercise. I have had trouble with my weight for a long time but Dr, Aron's weight loss program seems easy to do and from reading her other posts, I am looking forward to my weight loss. She has given me hope again. " — Gwen G., Brooklyn, New York. Individual results vary.
The best weight loss program and professional care ... amazing results

"I have tried many and different ways to lose weight and they was always without any success until i begin the weight loss program from MD Oksana Aron Amazing .. with the diet program and under her professional care i lost 12Lbs for my first two weeks .. I highly recommend Doctor Aron ... to be your .. weight loss specialist ... Results guaranteed!" — Coolbg. Individual results vary.
Excellent weight loss program! Doctor Aron is the BEST!

"AMAZING KIND AND HELPFUL DOCTOR ARON" — Patient, Queens, NY. Individual results vary.
I waited too long to try this!

"I was amazed! I was so sceptical when I first thought of trying out medical weight loss but dr aron was very understanding and patient with me, and didn't push or expect me to do anything i didn't want to do. soon i started to see results and became more confident/trusting of the program and i lost over 30 lbs in just a couple months! i can't believe it. my friends, family and coworkers are blown away! i feel and look great, and i can fit into many of my old favorite clothes i still had, and am punching new belt holes in all my belts! wow!" — Khorma, Staten Island, NY. Individual results vary.
"When I first went to Brooklyn weight loss center, I needed to figure out why I got to be as big as I got-240 lb.. We did get to the root of the problem and I have now lost over 90 lb in a little over five months. It was not because I liked to eat and not exercise .There are many DIETS out there but most of them are a temporary solution. Surgery and health shakes can help but, it will only be successful if you learn how to eat in a healthy way. You do that by gaining knowledge about health and nutrition. DR ARON has taught me those very important lessons." — Manhattan NY Patient. Individual results vary.
"When I scheduled my first appointment with Dr Aron I weighed 170 pounds and was very unhappy. That was the day I made an honest commitment to do the program. Having tried every diet out there including diet pills, starvation, living at the gym, and taking laxatives and suppositories, I was frustrated and tired. In 3-1/2 months I was able to shed 42 pounds and go from size 11/12 to size 4! I have so much energy . I'm always smiling and people that haven't seen me in a while can't believe it's me. "I'm so happy! I'm loving my new life!" I recommend Dr. Aron weight loss program to anyone who is not satisfied with they weight. It's an extremely easy program to follow. If I could do it, trust me, anybody can do it!" — O.C.. Individual results vary.
"Dr. Aron was great! She was soft spoken and very caring. She didn't treat me like a dollar amount or make me feel like I'm some lazy woman who sits around all day eating and just getting fat. She addressed my addiction to food in a very professional, empathetic manner. I weighed 279 pounds at my first visit...She was very supportive and I am so grateful for the care I received. I no longer suffer with back or knee pain. I am no longer tired. Weight loss center got me the results I was looking for without surgery." — NM. Individual results vary.
"We are very happy with our results! my roommate and I have been workout buddies for years but she couldn't believe how quickly and easily I was able to lose weight. where exercise failed us, Dr Aron found the cure! My roommate is starting her weight loss program with Dr Aron next week!" — Lentil, Long Island, NY. Individual results vary.
"Weight loss: Dr Aron was amazing and very kind and patient. I was very anxious about trying a medical weight loss program but she was very understanding and supportive. i was able to lose 30 lbs in the past few months with no troubles except now all my belts and pants are too big! everyone at work can't believe it. I am a new person because of her amazing work." — Weight Loss Patient, Manhattan, NYC. Individual results vary.
Thank You So Much Dr. Aron!!!

"I reached one of the lowest points that I have ever reached before. I felt hopeless and I was about to give up. Then I came across Dr. Aron and I thought I would give it one last chance. All I can say is that Dr. Aron was the answer to my prayers. She has made such a huge impact on my life and she helped me to feel hopeful again. With her help, I know that this is not a battle that I need to fight on my own and that is the best feeling in the world. Dr. Aron and her staff are wonderful. She conducts herself with the utmost professionalism, care and concern. I highly recommend Dr. Aron!! Thank you so much Doctor...you truly are a life saver!!" — Steph S., Brooklyn NY. Individual results vary.
Many Thanks!!!

"I'd like to thank Dr. Aron for her top level professionalism and knowledge in her field. I've been seeing Dr. Aron on a regular basis and she helped me a lot to achieve my goals in weight management as well as improve my health. I highly recommend her!" — Elena V., Morganville NJ. Individual results vary.
I lost 30 lbs so easily

"Dr Aron is a fantastic doctor. I never even heard of medical weight loss until I started seeing her. Then one day I asked about it and she gave me some options. I was sceptical at first having tried so many other diet and exercise programs. But she was so understanding and patient with me, I didn't feel judged or criticized, and now I am losing weight for real! and I can't believe how good I look and FEEL. I have so much more energy and agility. My friends and coworkers are amazed too. She's a miracle worker!" — Weight Lost, Mineola NY. Individual results vary.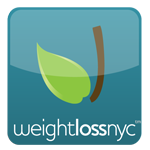 Dr. Aron Medical Weight Loss Center NYC
WeightLossNYC™ 4.93 stars, based on 317 online reviews
Address: 7032 4th Avenue, New York, NY 11209
Call for your first appointment:
718-491-5525