Healthy Recipe Ideas from Weight Loss NYC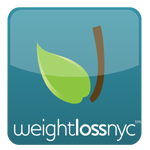 Simple strawberry dessert for times when company calls and you're keeping it real, and simple.
1 small package sugar free strawberry gelatin (e.g. Jello)
1 C boiling water
1 pt strawberries, hulled and crushed
1 T lemon juice
1 C low calorie whipped topping
Dissolve gelatin in boiling water. Stir in strawberries and lemon juice, chill until slightly thickened. Fold in whipped topping. Spoon ½ C into each of 6 individual dessert dishes. Chill about 2 hours.
Calories: varies
Yield: 6 servings (Serving size: ½ c)
Recipe Ideas, from Weight Loss NYC
Call for Your First Appointment
Contact Information
Phone: 718-491-5525
Address: New York Medical Weight Loss Center, 7032 4th Avenue, Brooklyn NYC 11209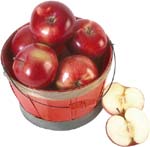 Start Losing Weight, Today, at Weight Loss NYC