Healthy Recipe Ideas from Weight Loss NYC
Salad doesn't need to be green. Here's an apple and beet salad easy to improvise to your own tastes. Try different varieties of apples and seasonings to make a nice low calorie colorful tasty table treat.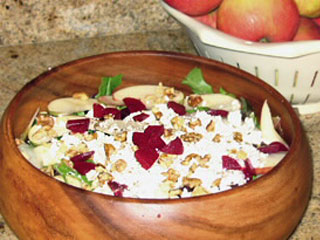 Serves: 6
Calories: 143
Ingredients:
4 Granny smith apples, peeled, cored, and sliced
1 16-oz. can(s) julienned beets, drained
6 radishes, sliced
2 scallions, diagonally sliced
2 ½ tablespoons vinegar
2 ½ tablespoons olive oil
¼ cup apple juice
¼ teaspoon ground allspice
¼ teaspoon red pepper sauce
1/8 teaspoon salt
1/8 teaspoon black pepper
In a large bowl, combine the apples, beets, radishes, and scallions. In a small bowl, whisk together the vinegar, oil, apple juice, allspice, and hot sauce, if desired. Season to taste with salt and pepper. Drizzle over the apple mixture and toss until evenly coated. Cover and refrigerate at least 1 hour before serving.
Recipe Ideas, from Weight Loss NYC
Call for Your First Appointment
Contact Information
Phone: 718-491-5525
Address: New York Medical Weight Loss Center, 7032 4th Avenue, Brooklyn NYC 11209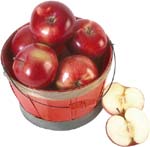 Start Losing Weight, Today, at Weight Loss NYC